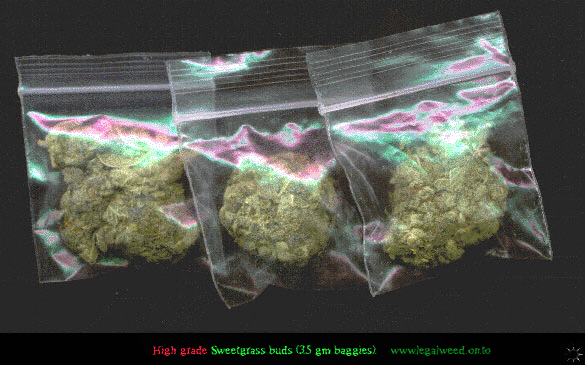 click here for bannerPotentiated; Gnarly, whole-plant Matrix
This is some very nice light green, sticky, compressed, sweet smelling bud here. High grade stuff, This herb has a nice sweet taste and nice mj like smell. NO DIRT WEED here, This particular blend will get rid of a headache! well at least it got rid of mine :-)

Chronic Herbal Smoke™

"Personal Choice" Primo, Exotic Supplemental Smoking Botanical Gnarly "SweetGrass" Variety / Supplemental Agenda

"Seventh Heaven" Paradoxical Configuration ... for the "significant" Enhancement and Pleasuring of body, mind & spirit "sensitivities"
This is the PERSONAL CHOICE "SENSITIVE / RESPONSIVE" SMOKING ("SMOKA") PRODUCT WE HAVE BEEN WANTING TO OFFER!!! This is a very good smoke, and guaranteed to get you stoned off your ass. This same bud goes for around $240 an oz on the street, here it is $180 and well packaged so it stays fresh and very tightly and discretely packaged. We ship out same or next day unless our herb is on backorder then orders may be delayed but everything will be shipped out and if there is a problem with shipping, refunds are no problem. THIS IS THE PRODUCT THAT YOU WILL BUY AGAIN & AGAIN!!
It only takes 2 to 4 hits before you start to feel our Chronic Smoke take effect. You may smoke more to increase effects. Our Chronic smoke may be smoked the same way as you would smoke cannabis. Effects last a good 3 to 5 hours and you may feel after effects beyond that period, especially if you haven't smoked in a while.

Our Chronic Smoke is made of dried material soaked in extracted oils, thus making our Chronic Smoke a very potent product. The main herbs used in the making of our chronic smoke are Wormwood extract, Lactosa Virosa (Wild Dagga) extract, and Capillaris extract. Our ratios are very high (20:1 and greater). Due to Wormwood attaching to THC receptors, it is possible (unfortunately) that this could come up as a false positive for THC. If you're worried about passing drug test it may not be a good idea to use our product all the time, but then there are ways of getting clean in just a few days.

Chronic Smoke is best utilized as a viri-potent "Smoka", via an herb-pipe. As is an herbalist's way, four or five draws of "Smoka" should be inhaled and retained. For the non-smoker, it is most appropriate to engage this herbaceousness as a potentiated tea/brew. (Steep approximately one teaspoon of Chronic Smoke™ herba per one cup of water for ten minutes or so & strain.) When smoking Chronic Smoke™, please draw gently as it is a most preeminent "Sensitive / Responsive" Smoke. Both a personal water-pipe (huuka) (water-pipe is included with quarter pound can only) and a standard herb-pipe are included for your smoking convenience and delight. Smoke and Brew concurrently is absolutely a "Sweet "Sensitive" Treat"

Chronic Smoke™ is not intended for use during work or while driving. Nor should it be enjoyed during pregnancy. In addition, although no factor in Chronic Smoke™ is illegal or regulated, it is the ethical policy of Endodontic Botanical Resources that Chronic Smoke™ not be sold or offered to any person that has not attained at least 18 years of age. All things in their time....
Pricing Information: